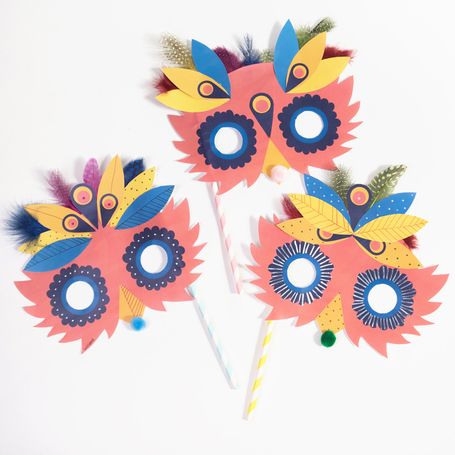 Don't you ever think what to do in a rainy day? or What can you do when you have to stay at home with your children and maybe they are sick?
Here we come with a DY Carnival mask you can make with your little crazys at home!
The three days of festivities preceding Lent, characte-rized by costumes, masks, drinking, music, and dancing
Spain's most colorful carnival is in Santa Cruz,
 Tenerife, and Cadiz's carnival is also famous. In Spanish-speaking Latin America,
 thecarnivals of Uruguay, Bolivia, andVenezuela are 
very well known.
Try this mask and have fun with your children it doesn't need to be carnival!